AHU Selection and Order System
AHU Selection Software
AHU(Airside Handling Unit) Selection can configate the units, calculate the ckeck it's parameters to meet customers requirement. support split the unit for transportation;export all kinds of report, include sales order report, performance report and unit 2D layout.
Product Characteristics:
Drag & drop segment in unit configuration, easy to use for all sales.
Contains 23 segments, automatically check match or not and split it for transportation.
XML report formats for use.
1:1 original DWG format for unit layout. Parameters driven, easy to change the parameter and update automatically.
Product Workflow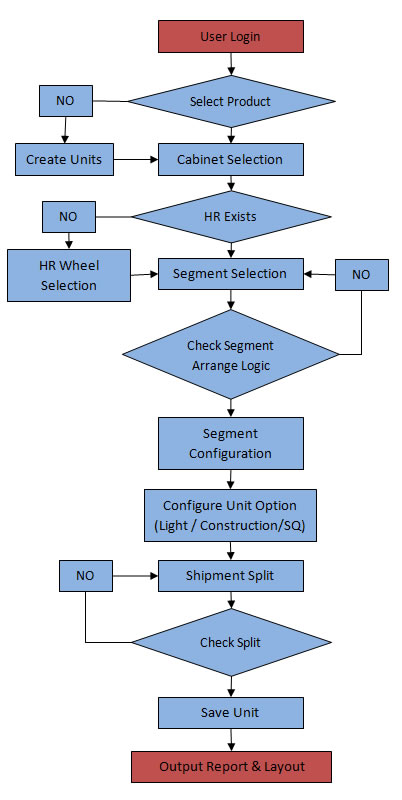 Main interface: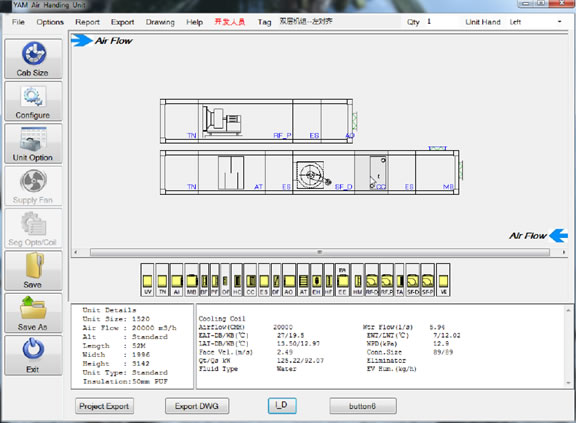 Export Data:
unit layout with 1:1 DWG
I_D 焓湿图
Split unit
All kinds of report

Unit order report
Unit performance report
Report format
AHU Order System
Import the report from Selection software, Order system can generate the product BOM, purchase order and product 3D model/2D drawing and DXF for sheetmetal.
Product Characteristics:
Generate product BOM
Sheetmetal model/drawing and DXF
Panel box drawing(six face)
Re-generate the unit layout
Order System contain:
1 seat AHU order server(B/S)
1 seat Vault Professional Server
2 seats Inventor Queue Server
1 seat Layout Server
Modules:
Order import
Unit Editor
Panel Editor
Order Process
BOM Editor
Inventor Queue
Sheetmetal 3D/2D and DXF
Unit Layout Re-generate
Download
AHU Detail Product Introduction(Simply Chinese)
AHU Selection & Order system Demo Video(Simply Chinese)